Patient ID#: 2522
We value the privacy of our patients. All patients have given written consent to display their photographs. A photo release form must be signed before any photos are used on this site.
Back to Gallery | Patient 20 Gallery
This gentleman was not happy with the hump on his nasal dorsum and his drooping nasal tip. He also didn't like that the columella (the part of the nose between the nostrils) was hanging downward. He was very pleased with the natural appearing cosmetic improvement from his rhinoplasty surgery.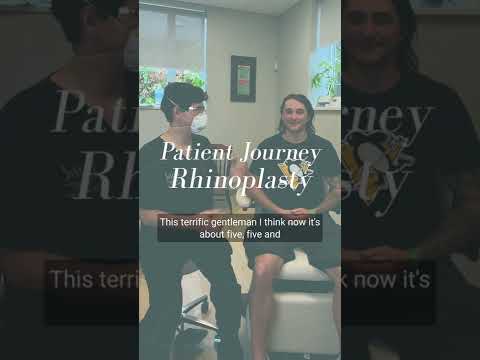 Frontal
He was also pleasantly surprised that his nasal breathing was improved. While he did not have major issues with his nasal breathing before the surgery, it was improved after the surgery. As a facial plastic surgeon, optimizing the nasal airway is a priority on all cases, not just cases in which breathing is a problem pre-operatively.