Patient ID#: 2522
We value the privacy of our patients. All patients have given written consent to display their photographs. A photo release form must be signed before any photos are used on this site.
Back to Gallery | Patient 20 Gallery
This young woman from Pittsburgh wanted to address cosmetic and breathing problems with her nose. She was not pleased with her high nasal dorsum, especially when viewed from the side and when she smiled. She also complained about an irregular and somewhat wide dorsum when viewed from the front. Finally, she felt her nasal tip of a little bulbous.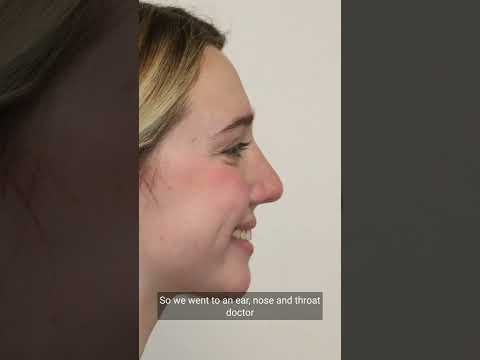 Frontal:
All of these issues were improved from all the viewing angles. Please note the superb healing of her trancolumellar (the incision between the nostrils) and the more refined shape of her nasal tip when viewed from the nose up view. Lastly, her breathing was improved by correcting the position of her septum.