We value the privacy of our patients. All patients have given written consent to display their photographs. A photo release form must be signed before any photos are used on this site.
Back to Gallery | Patient 23 Gallery
This 26 year old Asian patient wanted to refine his facial appearance. He felt that the lower third of his face was too round and that his chin was small and undefined. In order to address these concerns, I performed a surgery under local anesthetic (no general anesthesia) in which I placed a chin implant and removal part of his buccal fat (cheek fat). Additionally, he has had Dysport to his masseter muscles (the muscles along the side of his jaw) to further slim and refine the lower third of his face.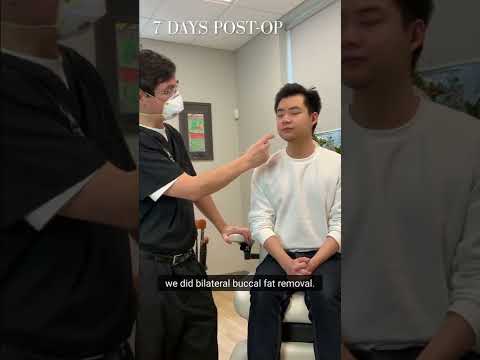 Frontal:
As you can see, while he continues to look completely natural, he has a more refined and athletic appearance. The hallmark of my practice is to make totally natural appearing cosmetic changes that none-the-less are impactful for the patient. This patient has achieved this goal and is totally thrilled with his result.
Video Consultation Available
Important message to all of our patients
Dr. Leong and his team are happy to announce, we are open and seeing patients for all surgical and non-surgical consults. The summer surgery schedule is rapidly filling up. Please call or contact us today to schedule your consultation.

We are following all state and federal guidelines for your protection and safety, including but not limited to: wearing gloves and masks, providing hand sanitizer, frequent cleaning, wiping down and sanitizing of all contact surfaces. As well as will maintain all standard Social Distancing protocols. Patients should not come in if achy, feverish or coughing or COVID positive test for active infection.

We are still utilizing virtual consultations, including to obtain initial information about treatment plans for new and returning patients. Our goal is to find the best balance between being available to our patients and maximizing their safety.

Please call our office or select the "Video Consultations Tab" to schedule a video discussion.

Virtual Consultation

<![endif]-->